All spooky and eccentric sorts know shopping for unique home decor is made ten times easier during Halloween season! We love blending in high quality "seasonal decorations" in with our year round home decor. It can be tricky to sort out the decent pieces from the cheap ones meant to last a single Halloween- so here's our picks! We try to look for useful items made of quality or luxurious seeming materials that'd work well blending into your home's style, or pieces that are truly interesting.
This week's is all about Gothic and Witchy vibes! Calling all dark warlocks, mystics, conjurers, and witches- these decor picks are for you. We also have a skull picks list and here's a general Halloween favorites list from 2017 too. *We compiled this list using seasonal sections of a variety of sites, rather than places providing specifically witchy/gothy goods year round.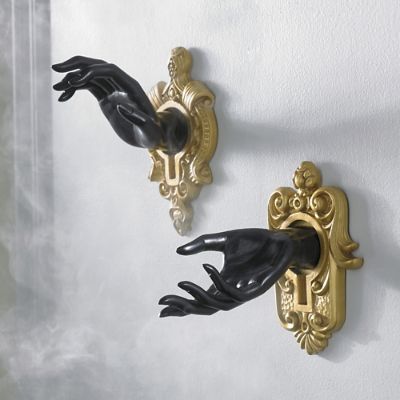 Eerie Helping Hands– These ghostly hands reach through ornate keyholes and are ideal for storing scarves or jewelry. The site says they can hold up to 5lbs and we think they'd look great in a Gothic witch wardrobe. Available here!
Jeweled Spiders – We love the idea of these hung in the window so the light catches them! Only $4 from Target!
Beaded Spiderweb Coasters – Full disclosure Tae owns a variation of these from about 2009. Beaded spiderwebs add some texture and personality to your table without screaming "Halloween aisle". Available here.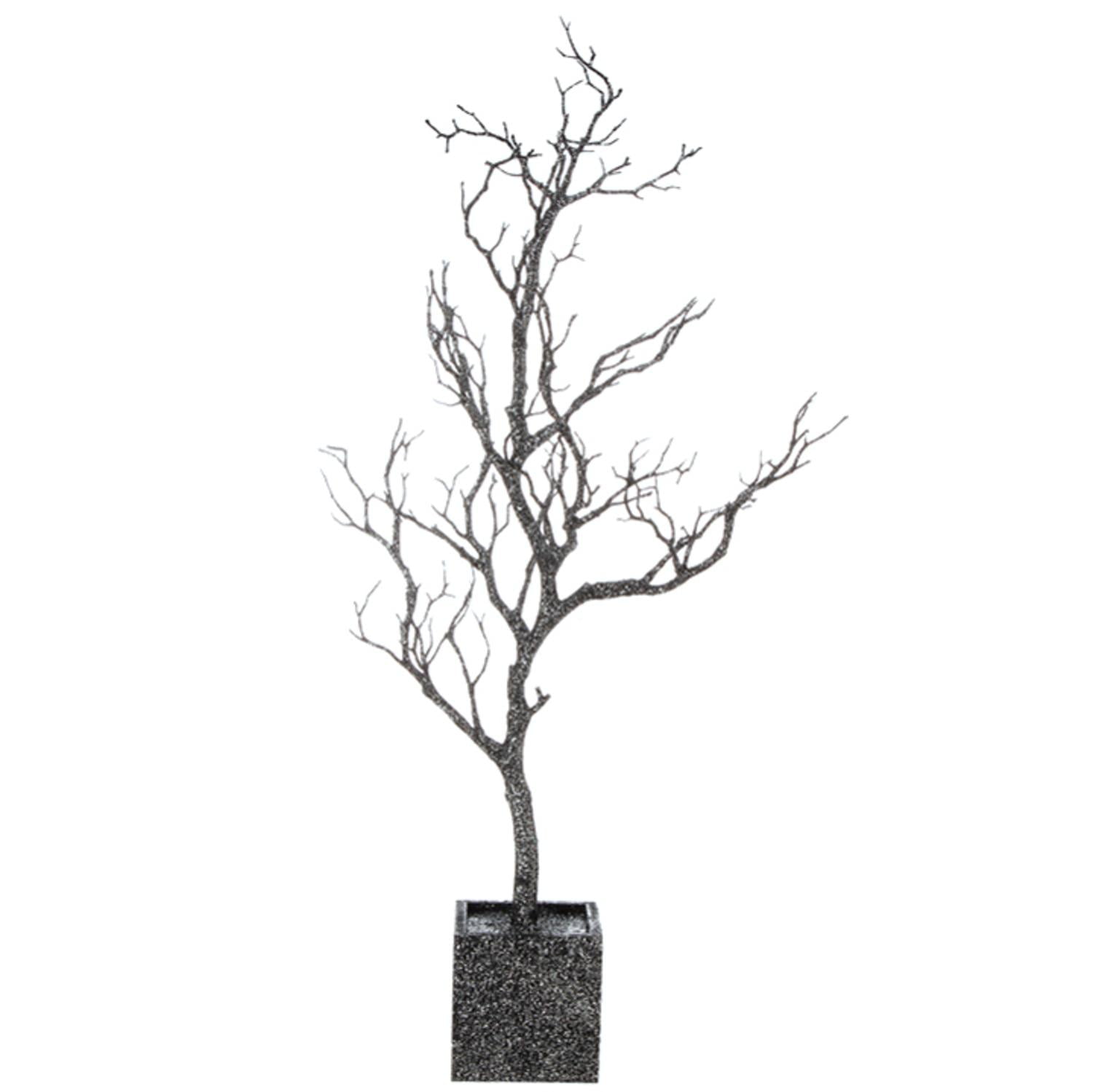 Jewlery Tree – Need somewhere to hang earrings or necklaces? This silver glittered dead tree would look amazing year round on your vanity table. Available here.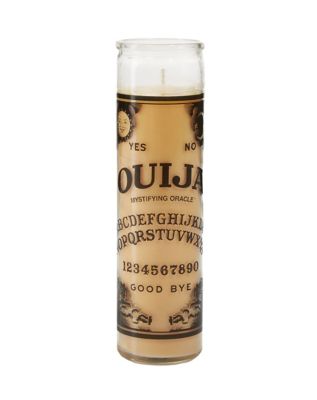 Ouija Board Candle – Would love lovely as the focal point in a cluster of candles in your bedroom or on the dining table. Available Here.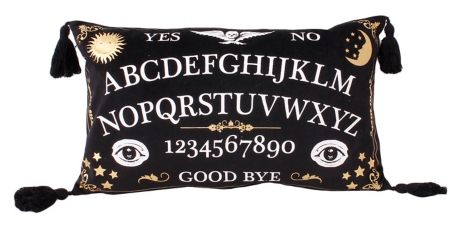 Velvet Ouija Pillow – Would look great mixed in with similarly colored pillows on your couch or on the bed! Available here.
Crow Snow Globe – This would be beautiful on a mantle or with other treasures on a book shelf. Available Here.
Glass Pumpkins – Fill these with tiny battery operated string lights and set them around your bedroom, or use those led candles! Available here.
Spider Topiary – Grows real ivy from a moss base! Would be great among regular potted plants in your windowsill. Available here.
Have you seen any good Halloween home decor yet? Happy almost Halloween!
-Taeden